As a landlord, there are many things to take into consideration when renting out a property, especially in relation to legal requirements and legislation. In our opinion there are a few tips that should be thought about.
Cleanliness at the start of the Tenancy
When the tenants move in to a property it is essential that the property is clean and fresh. Sometimes a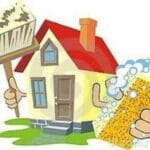 previous tenant has vacated and left the property in a less than acceptable condition. Carpets are a source of dispute,  professionally cleaned at start then you are within your right to expect them to be professionally cleaned at the end of the tenancy. Nobody wants to move into somebody else's dirt. We will advise you that the works need to be done to ensure a smooth tenant/agent/landlord relationship is started.
 How you view your investment
You may be an accidental landlord; the property was left to you by a relative or was indeed your former home this may mean that you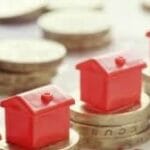 have an "attachment" to it or it may be an investment and looked at as purely an asset. Whichever it is it should be looked at gardens with clipped lawn and manicured bushes, but to a tenant it is usually just a garden, lawn to be mowed so the children have somewhere to play and bushes cut back. You paid a fortune for that floral carpet 15yrs ago and there's plenty or wear left!! A pub style carpet even if it has got life left in it, could be the difference between a let or tenants rejecting the property all for the sake of a new carpet.
Avoid Requests
To be a good landlord it is essential to be seen as fair and as an experienced letting company we strive to work at that relationship,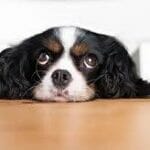 keeping it professional but approachable. Keeping a positive relationship with your tenant is key, even if that means spending a bit of money to keep them happy even if some requests may be unreasonable in your opinion. If your tenant is happy with their home, as a landlord you will benefit from this.
Realistic expectations
When you live in a house there is maintenance to be done to keep the property in good order,clearing the gutters every few years, painting the exterior, updating worn or broken items. We will explain to our landlords that some house maintenance is not the tenants responsibility. As we manage your property is our responsibility as your agent to ensure your investment is not only working for you but is being kept in good condition.
                                            Are you using the right agent ?
Does your agent look after your investment? Are they approachable and keep you up to date? Do you have a dedicated contact who know you and your property personally? Is your agent earning the commission you pay them? Are they fully transparent? If you want to say YES to these questions and more call us on 02393 954 111.
Recent Posts
December 2023
M
T
W
T
F
S
S
1
2
3
4
5
6
7
8
9
10
11
12
13
14
15
16
17
18
19
20
21
22
23
24
25
26
27
28
29
30
31